Hot Shot Secret Friction Reducer
From FICMrepair.com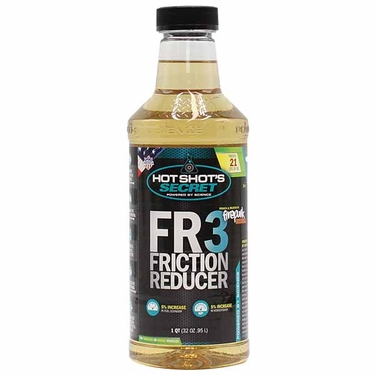 Stop Heat & Friction From Stealing Power!
Heat and friction silently steal power from your diesel engine. The scientists from LSI Institute have uncovered a powerful lubricity agent…Hot Shot's Secret Friction Reducer. One treatment of Friction Reducer to your oil and your diesel will run cooler and increase towing power. Negatively charged synthetic ester tenaciously attaches to all internal parts completely lubricating your diesel engine.
Recommended for ALL gas & diesel engines.