03-UP 5R110 Stage 2 EPC Solenoid EPC/PC-A
From FICMrepair.com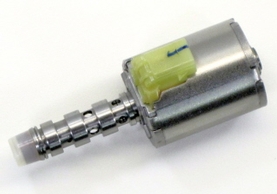 Use of this solenoid will result in:
* Increased Main Line Pressure
* Increased Clutch Holding Pressure
* Firm, crisp shifts
This solenoid controls mainline pressure for ALL clutches in the transmission and is the first step in building performance in our 5R110 transmissions!
Couple this solenoid with the Direct Solenoid for a better 3-5 shifting experience and longer transmission life! It is depicted in the image below as 'EPC/PC-A'.