Warren Diesel Remanufactured 155/30 Injector
From FICMrepair.com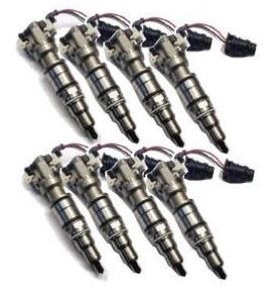 Rebuilt 6.0L Powerstroke injectors from Warren Diesel, These can have reconditioned spool valves and solenoids,
These units natively come with reconditioned nozzles and remanufactured wafer plates. 155/30 in sets of 8. Cores are to be sent to Warren Diesel directly.
Note: To get the maximum performance from these injectors, we recommend a stronger aftermarket fuel pump, such as the Airdog.
Note 2: Taking the option to get reconditioned spool valves doubles your warranty from 6 months to a year.
Please contact us.