Y-Pipe with Stainless Steel Bellows already welded in, Ceramic Coated with Up-Pipe
From FICMrepair.com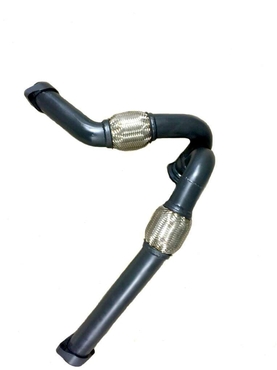 Have your bellows cracked?
Are you worried about them cracking?
With this Y-Pipe with Braided Bellows say goodbye to worry!
The braiding allows freedom of movement allowing them to resist cracking!
Do you want a melted Piston? This can happen at 1500 degrees!
This Ceramic Coated Y-Pipe can lower the under hood temperature by 400 degrees!
With this Y-Pipe the Up-Pipe is already attached making your replacement a lot easier!