Lifter kit - 8C3Z-6C329-B
From FICMrepair.com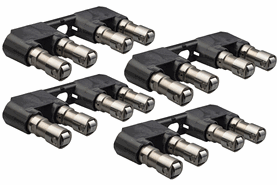 Dropped a lifter or concerned about the possibility that one or more is collapsed?
Doing a bulletproofing job and have more than 150,000 miles on the clock?
Pick up this kit along with replacement (1mm shorter) push rods and avoid issues! Set includes 1 guide and 4 lifters. Quantity of four are required for a complete motor.
Here are some other items you may be interested in: